Join Our Newsletter
Join our growing list of people who get fresh offers delivered every week!
We're much more than your average produce company.
Our customers enjoy support from our sales team in more than just a few areas. Our vast network of growers and service providers throughout North America allow us to offer supplemental support for many different commodities, in addition to our primary items, year-round. Our staff is always ready to help.
Sign up for in-depth market insights and
consolidated market reports
Our business is built on integrity and strong relationships. Communication is an intricate part of our organization to ensure we are doing everything possible to make our customer's job easier.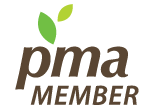 Western Veg-Produce, Inc.
PO Box 82217
Bakersfield, CA 93380
Office: 1-800-WVegPro (983-4776)
Fax: 1-661-637-2365
Sales: sales@wvegpro.com
Accounting: accounting@wvegpro.com